At All Star Karate, we have programs for both children and adults of all ages. Our programs encompass a mixture of martial arts, gymnastics, parkour and dance (we call it Fusion Martial Arts). This unique blend offers skills that enhance every age group and skill level from children to adults, and beginners to seasoned Martial Artists. Our classes teach the basics of fitness with an interpersonal approach that every student is different with their own unique skills and traits.
All classes provide a combination of Martial Arts training, fitness, self defense and of course, fun!
Classes for Children (ages 3-12)
Our classes for children are divided into two groups:
Ages 3-5 (Comets)
Ages 6-12 (Rising Stars)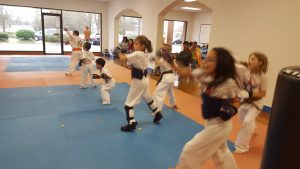 Our classes focus on discipline, respect, self control, self confidence, focus, coordination, leadership skills, stranger and safety awareness and anti-bully education. We can also assist with improvement among children with social and physical barriers such as disabilities, A.D.H.D., Asperger's, and autism.
Family / All Ages Class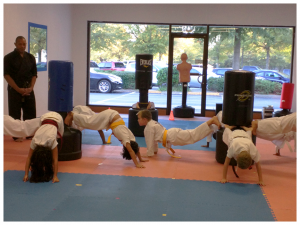 Our All Ages / Family Class allows children and parents of all ages to take class together.
In addition to Martial Arts, our classes focus on staying physically active and provide a total body workout. Students are also taught how to defend themselves against attackers in a number of different situations. Martial Arts is also a great way to relieve stress and tension!
Pricing
(includes up to 3 classes a week):
$95 per month First Student
$85 per month Second Student (Family member)
$210 per month Family Membership (up to 4 members)
Private lessons available upon request